Thanks for giving us a chance to tell you a little bit about BuddysBonz. We're a veteran and woman-owned company based in the Texas Hill Country town of Boerne.

The BuddysBonz Story
Buddy and the gang aren't just dogs, they are part of our family. It's no surprise then, that when we decided to launch a homemade dog treats business back in 2011, our children had a…paw in creating the new venture. BuddysBonz is much more than an online pet treats store—it's a family business aimed at keeping your dog happy and healthy. And it all started with Buddy, our coonhound and rescue puppy with a serious nose for healthy and natural dog treats.

Our Focus
We used to get all kinds of treats for Buddy from the store, but he never seemed to like them. We took a close look at the ingredients label and started to understand why Buddy refused to eat those popular treats. What did we find? Artificial colors and flavors, wheat, corn and soy fillers, and meat fat instead of real meat. There were tons of chemicals in the recipe, too—stuff we couldn't even pronounce. BuddysBonz knows how important the health of your puppy is to you, that's why we only include the best ingredients, in our products: no fillers, no preservatives, no artificial flavoring, no extract of colors, and always grain and gluten free.* Our Rawhide and bone products are made from the finest free range, grass-fed, Texas & American Cattle.

Buddys Process
Don, a veteran and long-time entrepreneur, took a look at the dog treat industry and decided we could do better. Thus, BuddyBonz was born. We knew that growing a successful business is about much more than a healthy bottom line, it's about relationships; it's about family. Our family is more than familiar with the bond that exists between dogs and their families. When you buy dog treats from BuddyBonz, you can do so knowing that we wouldn't sell you anything for your dog that we wouldn't feed our own dogs—guaranteed.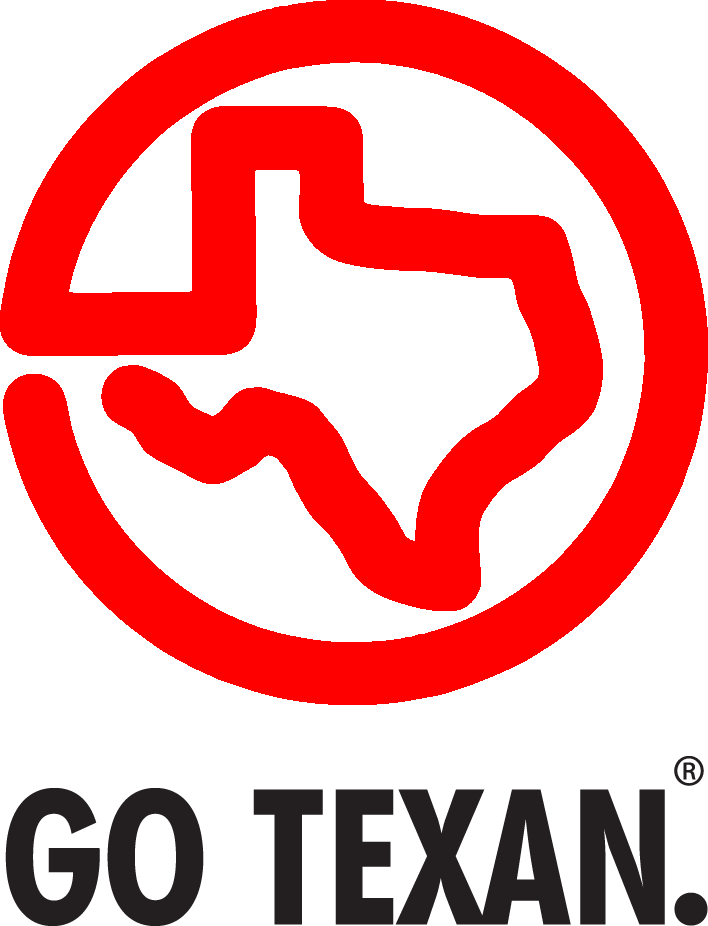 Go Texan Certified
Licensed by the Texas Department of Agriculture as a GoTexan Company. Requirements for a GoTexan company are that we use products grown or processed in the State of Texas.
We consider ourselves more than just dog owners. The five dogs we've adopted over the years are part of our family. In fact, we consider ourselves parents to five playful, loving, sometimes sassy, sometimes mischievous, but always fun, four-legged children. All our dogs are a rescue of one sort or another and we love them all. They are our children and we treat them as such. They are also our R&D (Research and Development) Dept. if they don't love it, we don't sell it! Take a look at our wonderful canine family and their stories.
Buddy the Coon Hound
Buddy is a Black & Tan Coon Hound and the founder and CEO of our company. We rescued Buddy when he was only 5 months old and looking for a home. He had bounced around shelters from Louisiana, Houston, San Antonio, and finally a shelter in Helotes, Texas where we found him.
After we had made Buddy a part of our family, we bought him the top-selling dog treat in America, but when we brought it, Buddy wouldn't eat it. His 'hunting nose' told him it was not good for him. We flipped the bag over and read the ingredients: wheat, corn, soy and unpronounceable chemicals and toward the end was 'bacon fat'. I knew we needed to do better for Buddy, and that was the beginning Buddys Bonz. Buddy loved to hunt and he truly put the hunt in "that dog will hunt". He would take his favorite treat, the Tomahawk, out on the Ranch and chew on it in the shade of an old oak tree. Buddy is no longer with us and there is not a day that goes by that we do not miss him.
Baba the Yorkie Chihuahua
Baba is 4.5 pounds and our smallest dog. Baba's mother was  a Yorkshire Terrier and her father a Chihuahua, so we call her a "Yorkiehuahua". Her favorite when she was was a puppy was of course her famous Babas Bitez. Now that she is 14 years old, she can't decide between her Babas Bitez or the Chicken Jerkyz.
Camo the Dachshund
Camo was an unsold dog at a 'We Be Dogs' store in Arizona.  He was a little pistol and still is. When we walked over to him, he climbed right into Sally's purse and we had to take him home. Camo is a dapple liver and white 12lb dachshund and truly the alpha male of the house. He is extremely active or as we like to say, "he has arrested development", and still acts like a puppy at age 12. When Camo wakes up each morning, the first thing he goes for is a toy from one of his many toy boxes. Then he goes out for his walk with it firmly clenched in his mouth. His favorite treat is, of course, the Camo Chewz. Camo prefers a stronger, longer lasting treat to keep him busy and his teeth clean.
Daisy the Dachshund
Daisy was also an unsold dog in pet store in Fort Worth, Texas. A puppy of only 5 months when we got her, and she had been in a cage her whole life, and had never been able to roam free or run and until we rescued her. Her two favorite pastimes were laying in the sun, and chasing rabbits. She never caught one, but she was always hoping. Daisy wassa 14lb wild boar colored Dachshund. We made a special treat for her, the Daisy Chipz, because she was a strong chewer. She particularly liked the Nachoz and would spend her time trying to get all the cheese off. Daisy is also no longer with us and we miss her every day.
Duke the Bloodhound
Duke was also a rescue (or more of a re-homing situation). He is a 90lb, 12-year-old pure bred Bloodhound. Duke has 3 goals for each day: take a long nap, get some pets from Mom, and eating delicious food. His watch is set ahead of time so he never misses a meal. He has a wonderful bloodhound honking howl which he uses to signal meal time or treat time, and to greet us when we return home. You will never meet a more loving and laid-back, gentle dog. We only have to look at him and we want to smile.
Being a larger dog, we do have to be a little more careful of where we put the BuddysBonz goodies. When he comes to shows with us, he is very well behaved. He seemed to understand from the start that inventory for BuddysBonz is off limits for helping himself. His only slip-up was whilst we were making the Popcorn Ballz one day. A tray of them was waiting to go in the smokers and Duke could not help himself, he gobbled about 15 of them (no dinner that night!) At shows his favorite treat is ANYTHING from our line of treats, but he probably likes the Tendonz best. Duke was given to us as a PTSD Support Service dog and he is the most wonderful boy ever.
Ozzie (LittleBoy) the Dachshund
LittleBoy was adopted from a last stop shelter. He had seen some tough times, being found in an abandoned building in San Antonio. He had nearly starved to death and had lost his hearing, hair, and vision due to lack of food. We have nursed him back to health and he is hell on 4 paws now that he is able to see and hear clearly, and is sporting a full coat of fur.
We place Ozzie's age at about 7 or 8 years old. He is 10lbs of orangey red dachshund with a black stripey tail, who is quite vocal when he wants something. Ozzie is very picky about his treats and is the best one of our best BuddysBonz testers. He especially likes the Turkey Stickz. One day when we were loading the smokers with racks of Turkey Stickz, we must have left the door slightly ajar. LittleBoy seized his opportunity, and in one minute he had nosed the door open and scarfed down half a tray of the Turkey Stickz. NO dinner for him either! But he is still a very good boy and we love him very much.
Their best friends are Harley the Doberman and Dixie the Sheltie who come and stay with us when their dog parents are out of town.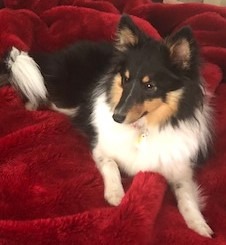 Dixie the Sheltie
Dixie is about 18lbs but looks much bigger because she is so fluffy. She has perky ears and a bushy tail like a black and white fox. When she comes to visit, she runs circles around all the dogs and barks as she tries to herd them all. Her favorite treat is the Little Boyz.
Harley the Doberman
Harley is about 85lbs of black and tan Doberman, and her favorite pastime is running in vast circles, extremely fast around the ranch when she visits, often with her sister Dixie chasing along behind her. Harley's favorite treat is anything we give her, and then anything anyone else has not finished quickly enough!
Don & Sally Pryor
BuddysBonz was started by Buddy the Coonhound, but not having any thumbs he needed help.  This is where Don and Sally came in. Sally is from London, England and has lived in the US for over 25 years, and is now a retired Systems Engineer.  Don is retired Army and a disabled Vietnam Veteran.  In 2010, they came back to Texas. Don wanted to come home to the South Texas area where he had grown up.  They bought an old Ranch in Boerne, right in the heart of the Texas Hill Country and this is where they manufacture BuddyBonz products.  They have expanded Buddys Bonz into a 500+ sq foot facility dedicated to making delicious treats, and completely renovated their facility in July of 2018.
BuddysBonz is a Smokehouse, usingTexas Mesquite to smoke our products.  We are a "Go Texas" certified company.  We have been in business since April 2011 and our focus is in the great state of Texas.  However we do ship across the US and have customers everywhere.  We don't advertise and we don't have a brick and mortar store.  Maybe someday we will but now we are working at capacity!  Whilst we have been approached by several big name store and wholesale warehouse stores we chose not to wholesale at this time.
We love dogs and our customers, Buddysbonz is truly a labor of love for us.